You will probably remember that iSocket escaped the Finnish winter, visited Spain and then got away from us in Barcelona #WMC16. It headed for the British capital - London. Why? Well let's try and figure it out.
If you follow the Internet of Things trend you already know that the largest show for wearables, smart technology and IoT will be held tomorrow in London! #WTS2016 alongside the IoT Connect Show will bring together key industries from across Europe for two days of thought-provoking debate and discussion on the latest developments and thinking about the Internet of Things.
This is the №1 event for Smart Devices and you can be sure iSocket won't miss it, because it truly is a SMART Plug.
There is another reason why we can expect to find iSocket there... Take a look [link removed, doesn't work anymore], you can see iSocket shortlisted for The WTS 2016 Awards twice – in categories IoT Connect and Smart Home Award. The winners will be announced at 4.45pm on the 15th March on the main stage at The Wearable Technology Show. What if one of them is iSocket? Even if it isn't, it won't miss this ceremony.
Meanwhile it's enjoying the visit to London. Look at this.
Priority number one: A selfie at Tower Bridge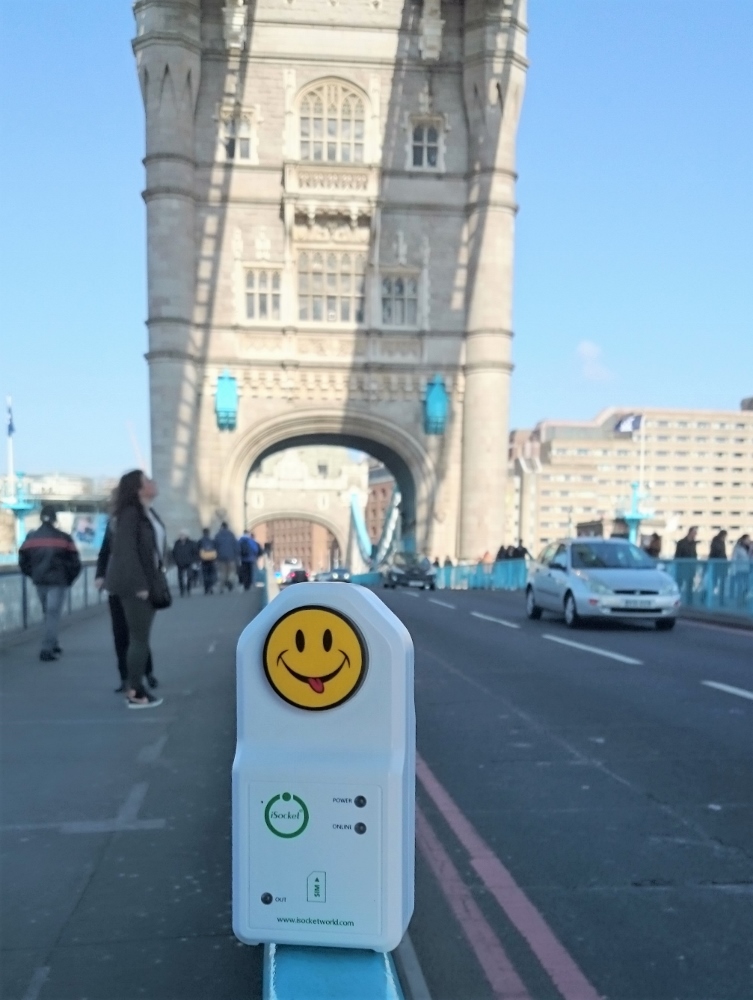 And the Tower of London.
A dove was interested: "who's this little guy?!"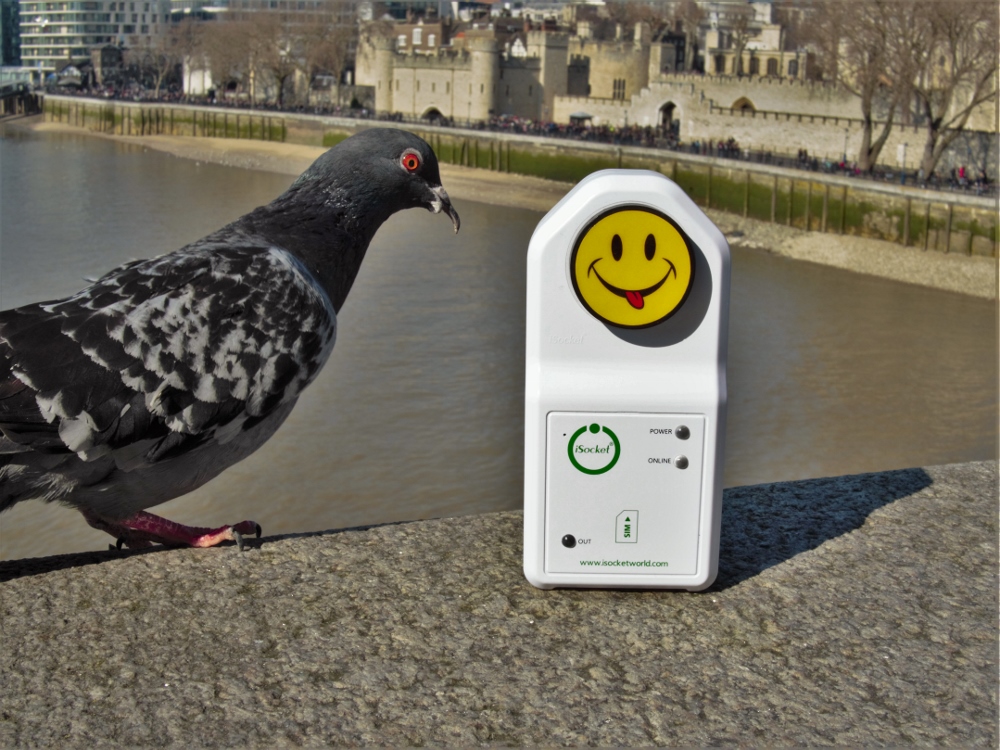 You know… iSocket has a Scheduler feature – it loves clocks. ;)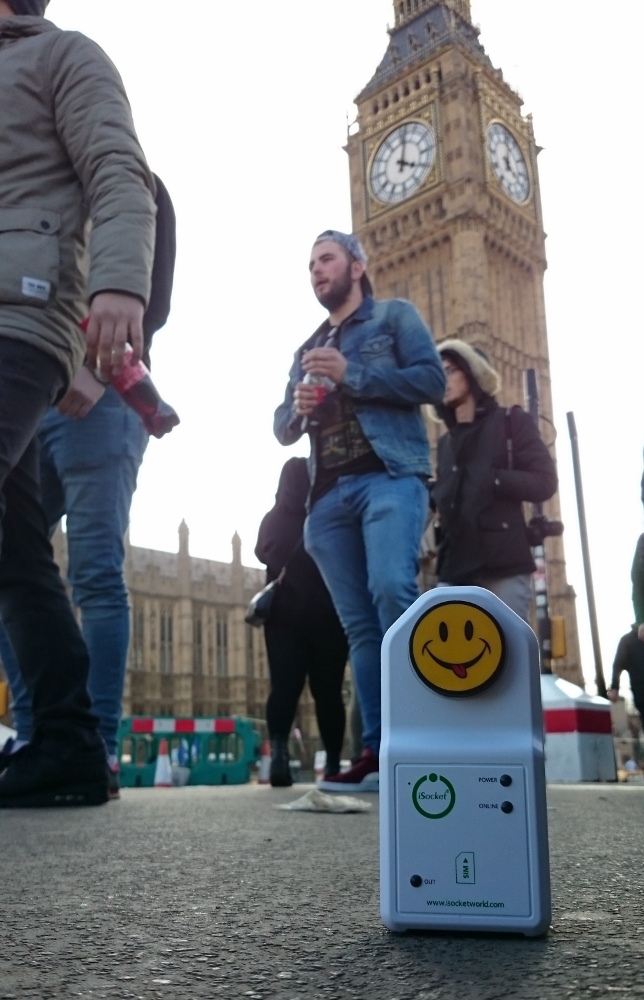 Big Ben – London's iconic national timepiece.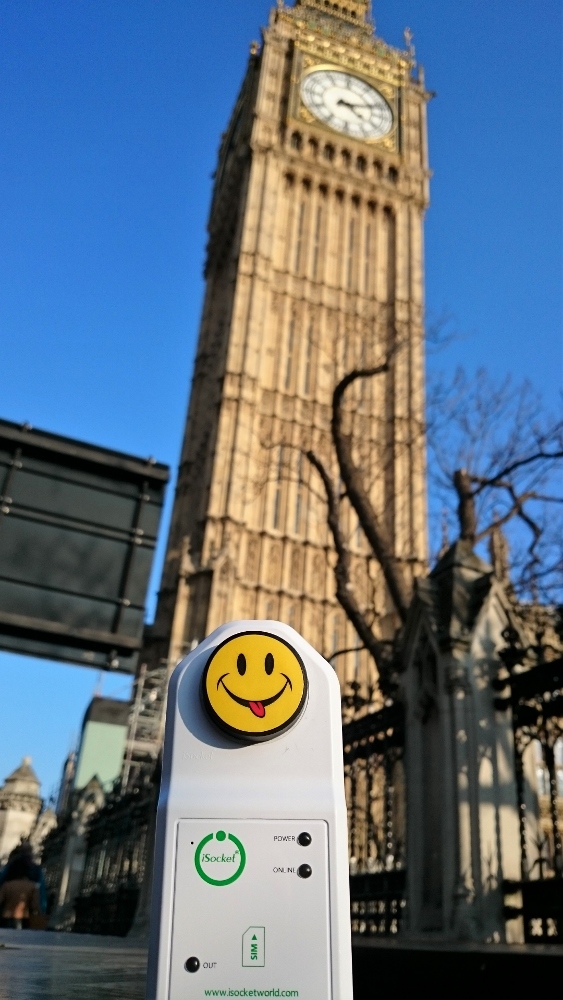 And The Palace of Westminster.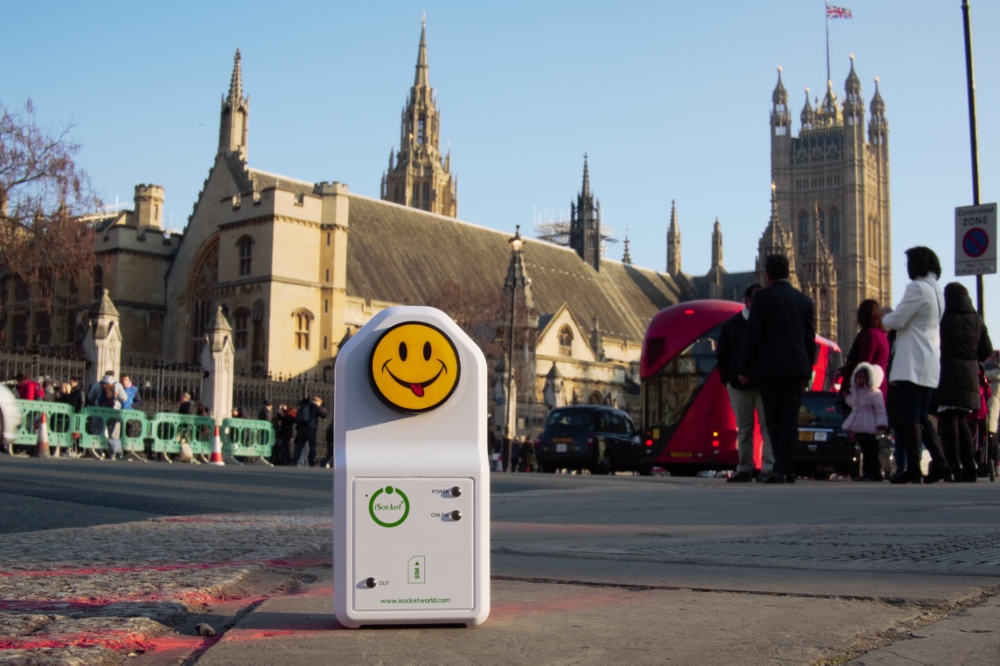 You remember it tried to break into the Royal Palace in Madrid? Here it just settled for a selfie in front of Buckingham Palace.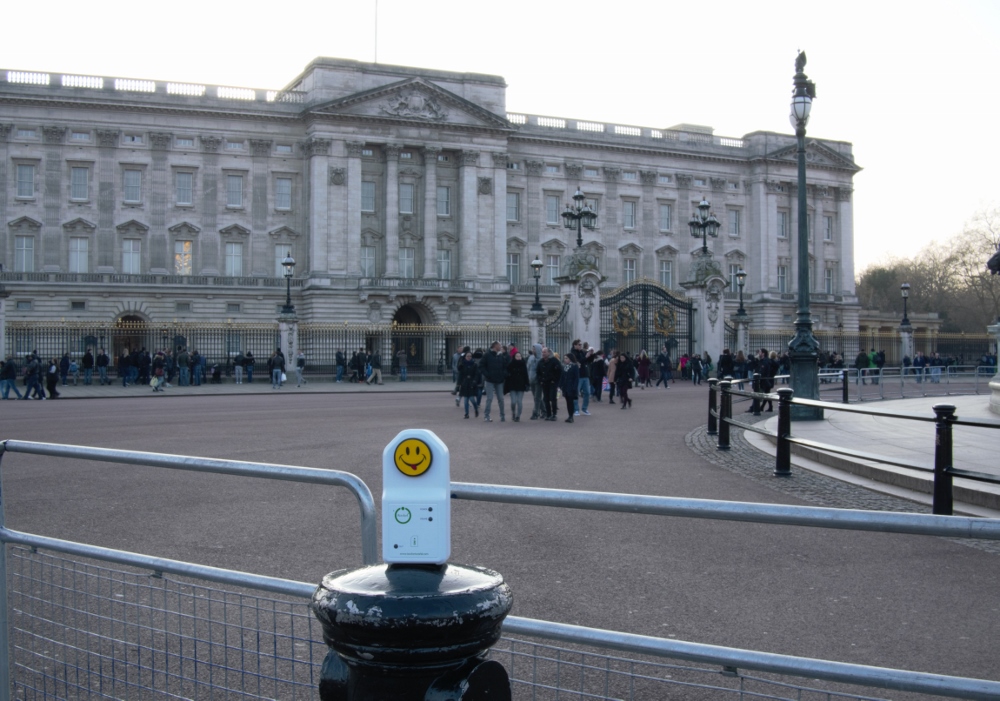 Not exactly...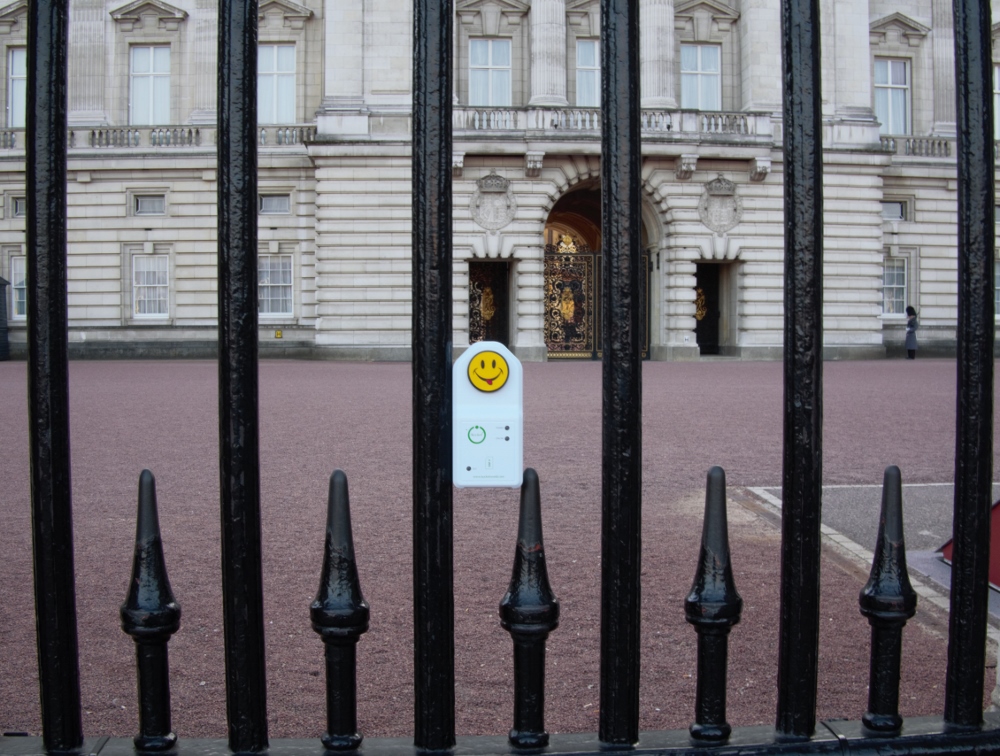 Btw, several embassies use iSocket for power outage monitoring.
iSocket wanted to ride The London Eye...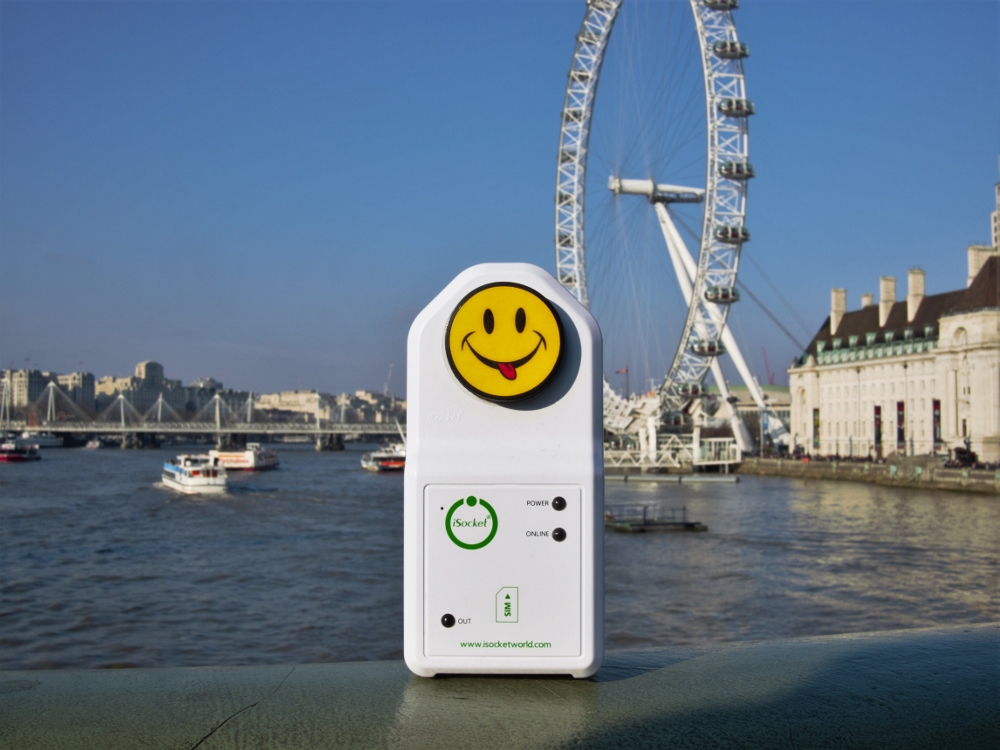 but this little guy is a bit scared of heights.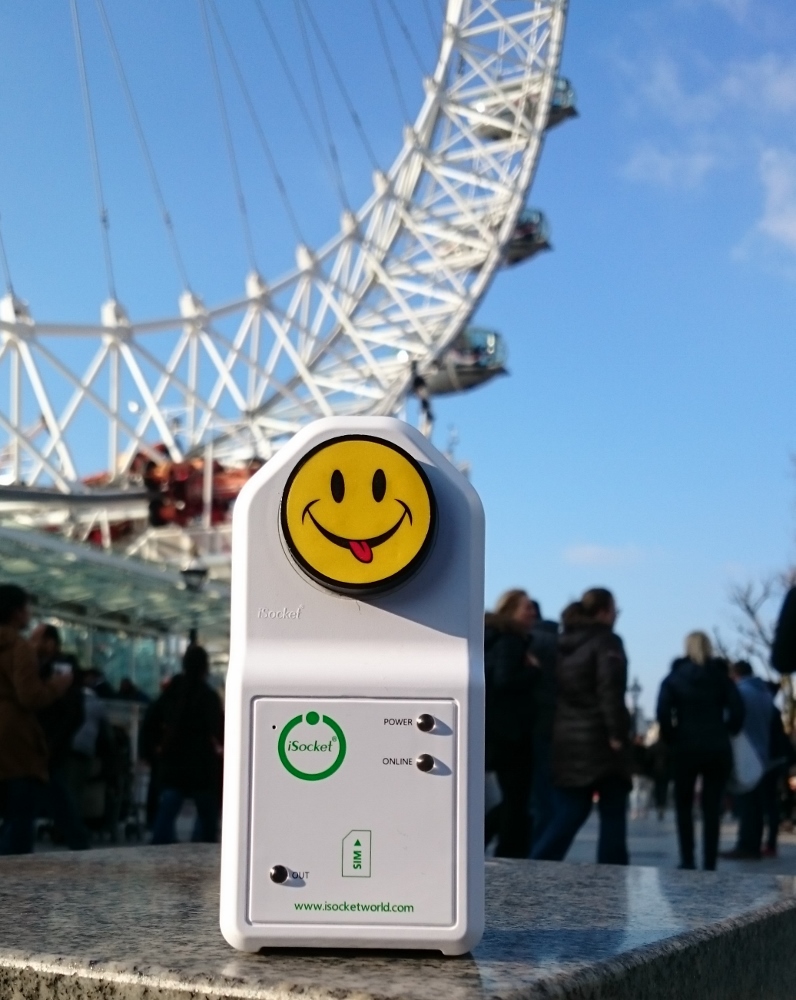 But it's not afraid of the famous London Red Bus.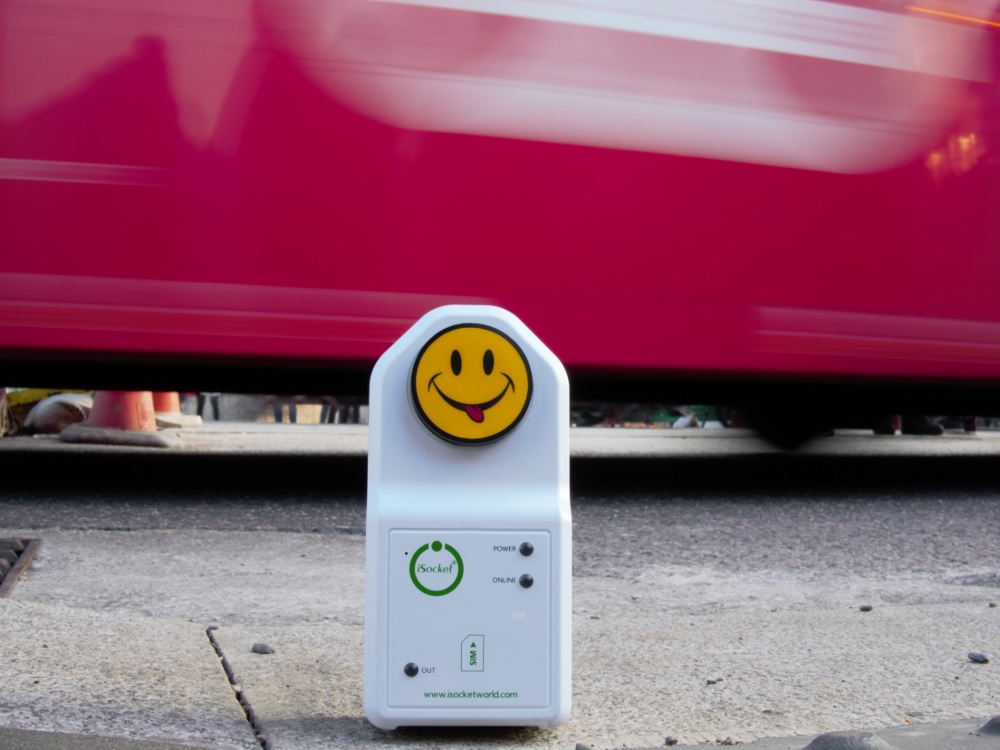 Allo! What have we got here?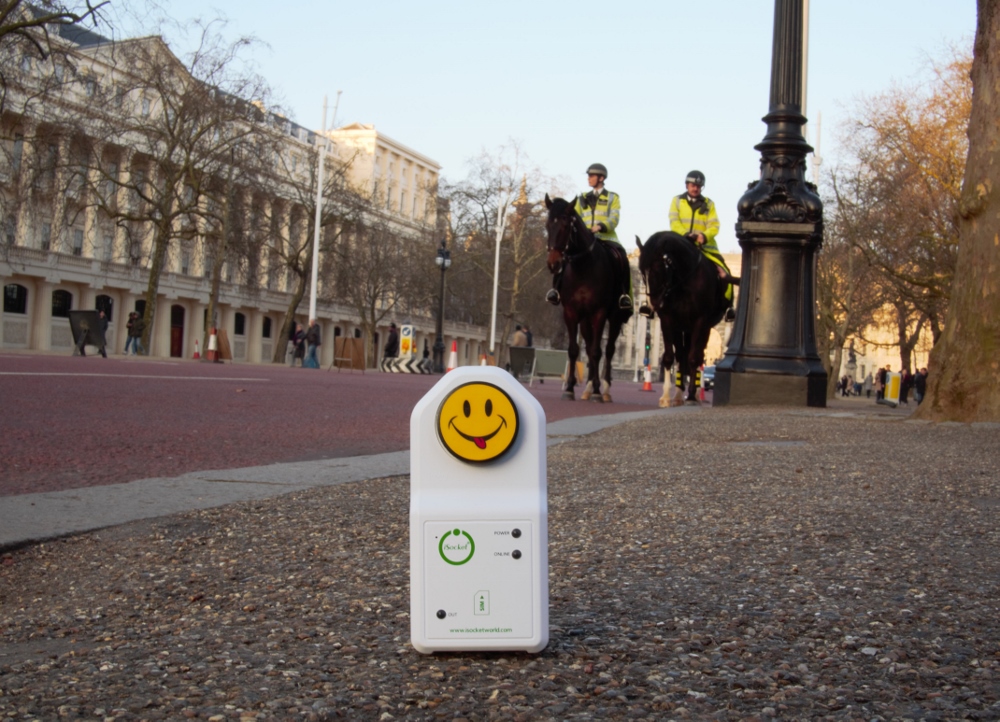 It visited Trafalgar Square.
And many other places.
Where it all started...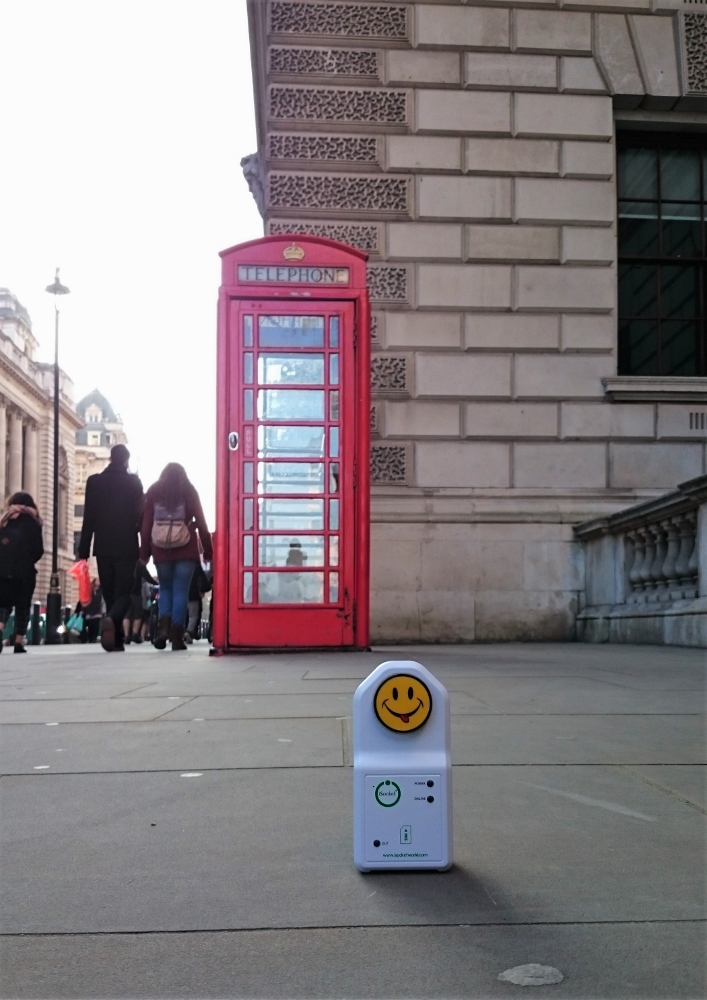 See iSocket at ExCel London tomorrow!